Frasier Fir Limited Edition Candle for the Holidays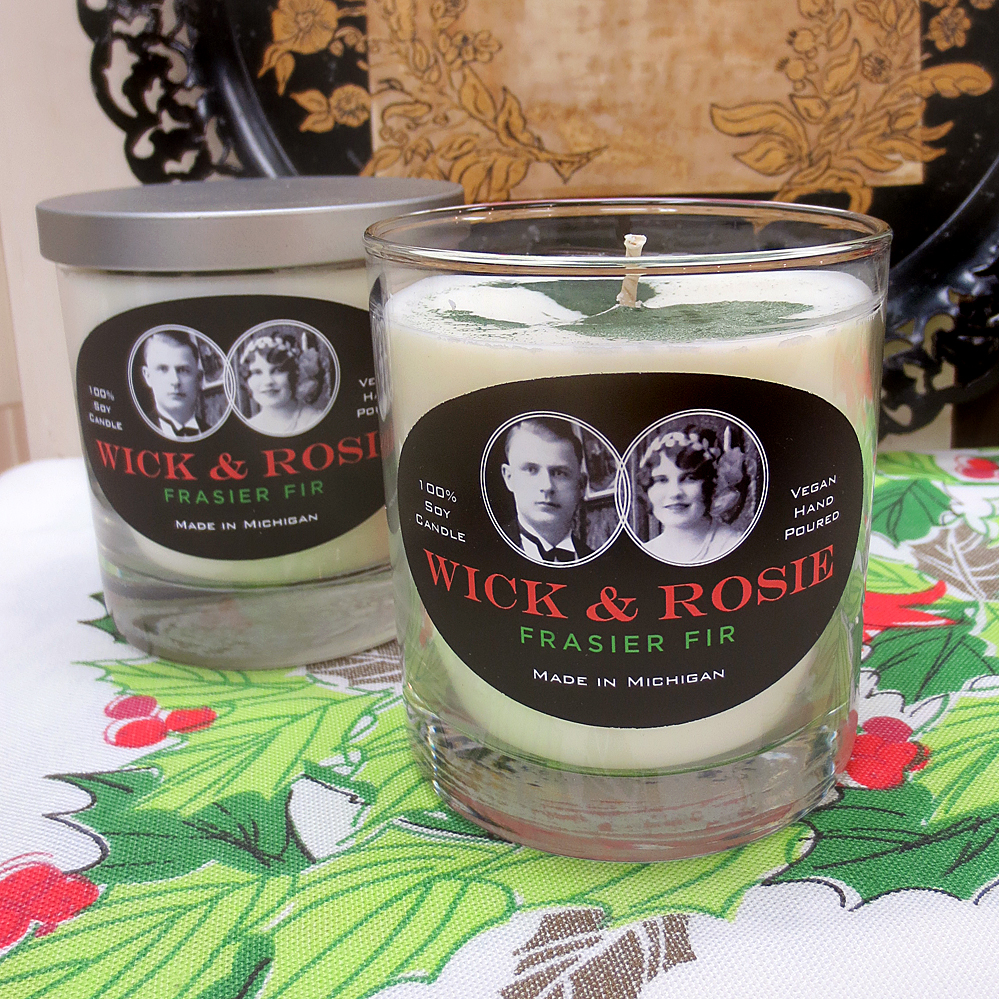 We have created in our Wick & Rosie Collection a special Holiday candle.  Warm your home with Holiday cheer with this amazing candle. It has an air of the deep woods and is a bit smokey. Think about when you chop down your own tree in with all the firs, pines, spruces and cedar woods blended together to create this strong fragrance. This will definitely elevate your Christmas spirit a notch. We have added dried spirulina to give the wax a touch of dark green colorant.  It comes in a 10oz. low ball drink glass, so when you are done, cheers to you!
As always this candle is vegan and made with the best non-GMO, American, soy wax.  A perfect gift to give or maybe keep for yourself!