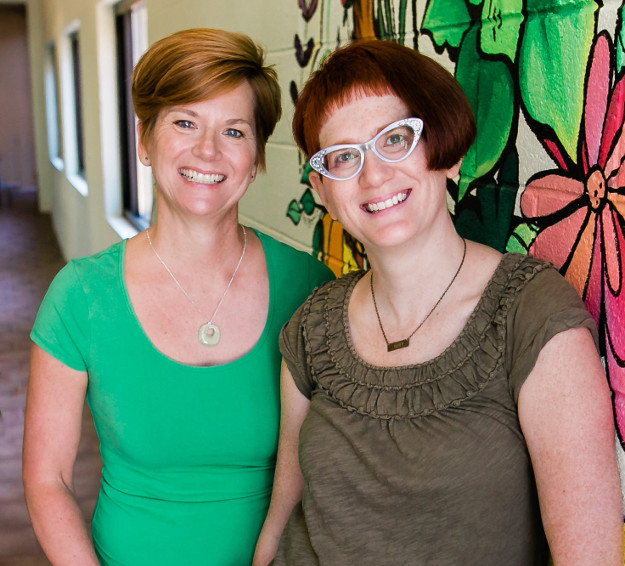 We are Siouxsan and Anne, better known to our fans as "The Green Daffodil Girls". Both born and bred right here in the Detroit area, we initially met as neighbors. From spending lots of time together and both having retail backgrounds we decided, "Why don't we make some money while we are at it?" Thus, Green Daffodil was born back in 2006 in Siouxsan's basement.
We started our journey by developing the best soy candle we could. That led to other products and to the company we are today. Don't be mistaken, though, we still do everything the scrappy Detroit handmade small batch way! We call it the hard way, but it is the right way to us!
Taking a peek at us outside of Green Daffodil brings you to the core of where we stand in our part of the world. Anne is a dog loving, garden growing, house restoring, vintage loving, cocktail loving kind-of person. While Siouxsan is a cat loving, vintage loving, garden growing, travel loving, cocktail loving artist! And we both have major sweet tooths...we will work for cookies!
We truly know how lucky we are that we get to create products that bring joy, health and great scents to people we have just met or folks we have not! It has been an amazing scent-filled journey, and we are always growing to add to the fun!
Go Green Daffodil!
Anne Simonetti & Siouxsan Miller
Owners, Makers and Discriminating Sniffers